Testimonials
" just wanted to take a moment to thank you for the capo. It is not only functionally exquisite, but it is a beautiful piece to look at as well (my wife even thought I had started buying myself jewellery when she first saw it, it looks that good). Your capo is an exceptional work of design and practical art and you ought be very proud of what you've created. Thank you again so much."
Kindest regards from Australia
-DJ
Sept. 2022
"Received my capo this morning just in time for my regular Monday afternoon coffeehouse performance. It was just perfect. Exact fit, makes my strings ring true, and looks great as well. I love it. Thank you so much for your wonderful work."
-Craig
"I just wanted to let you know that I received my capo and it works great. Beautiful workmanship as well. Thanks for your help."
-Ed
"Received the capo. Wow it's awesome, so small and light and easy to use. Beautiful too, very nice I am super happy."
-Kyle
"Capo has arrived and it's wonderful. It really fits like a glove without interfering with the intonation of my guitar. I couldn't be happier. Thank you!"
-Matteo
"I received the Elliott capo from The Guitar Bar in Belgium. What can I say? It is by far the best capo I've ever played. Thank you very much for selling it and for your dedication to the product and the service. If I'll ever need another one, I'll sure order an Elliott. Thanks for following your passion supporting the guitar world. All the best!"
-Sören
"Just a quick note to let you know that the capo arrived safe and sound down here at the bottom of the world in New Zealand... and wow! I'm at a loss for a superlative strong enough that could be used in polite society to describe just how good it is, so I will just say that it is simply exquisite! To describe the neck of my guitar as a baseball bat would be quite an understatement (oh the sacrifices we make for the right tone!) and to date, the only capo that would fit was a cheap model. I play with .014 - .058 strings tuned down half a step, so I'm pretty much always capo-ed up to pitch, and I knew I was losing tone because of this, but I had no idea just how much or that my guitar could ring so clearly in the upper positions.. it's now a bell! Please pass on my most heartfelt thanks to the rest of the Elliott family - you guys have taken a seemingly innocuous and utilitarian piece of equipment and crafted something musical and truly special."
Thank you!
-Brendan Turner
"It was a pleasure to meet you at the Walnut Valley Festival, and appreciate your guidance on capo selection.
At the festival, I chose to 'take the plunge' and indulge in purchasing two capos--one obtained at the festival for my Mossman 6 string (Elite model, with satin finish), as well as order a custom hybrid for my favorite 12 string.
I received the 'custom' two days ago; now that fingers are too raw to play anymore, thought I'd give you some feedback on your creations:
1. Best capo I've ever used, bar none (and I have a drawer full of unused to prove it!)
2. Exceptional accuracy and quality understate these capos--Click, one twist and go-consistently!
3. Regrets--shouldn't have waited so long!!
4. If you use a capo frequently, this is the ONLY way to go.
Scott and Melisa, thanks for a great product and excellent service. Count me among the converts!!"
-Michael P.
"I received my capo two days ago. I would just like to state my thanks for such a beautiful piece. Not only does the elite capo look and feel like quality, it also holds my guitar's natural sound, intonation, and tuning better than any capo I have used. From the initial purchase online to the arrival at my door step, it has been a pleasure dealing with Elliott Capos. I will be highly recommending your company and products."
Thank you so much!
-M. James
"I just received my new Elliott Elite Capo and it blew my mind. Not only is it beautiful, but it let's my guitar's voice shine through, and sustains notes without knocking it out of tune. Consider me a believer and a lifelong customer. I love the customer service too. Thank y'all and keep up the great work."
Best,
-Casey
"The capo made it's way across the oceans and has arrived safely in my hands down in Western Australia. It looks fantastic on my old Scruggs banjo. Well done to everyone involved with making the capos. It certainly has lived up to the 'hype' surrounding them. It's great to see a family business making a quality item these days.
Once again, thank you so much. You were an absolute pleasure to do deal with. "
Warm regards,
- Kevin M.
Western Australia
"Thank you so much for sending along the new capo. I had wanted a capo that could stay on the neck of my banjo so I didn't have to carry it around separately. I still sometimes capo at the 5th fret so I needed the wider one. On first advice from my banjo teacher I purchased a capo and it was of sufficiently low quality (I was using another brand already) that I sent it back and then found out she was using a 'custom made capo from out in Texas.' Well, it didn't take me long to figure that one out and order a capo from you folks. It has just been terrific and very easy to use. I am very, very pleased with my purchase."
Take good care,
-D. N.
"I've have had my new Elliott-McKinney capo for a total of four days so far, and I'm in love with it! My first impression was "I can't believe how small it is". I've been playing for 34 years and had become accustomed to a larger, bulkier capo. Now, I hardly even notice that it is there. It really is much smaller than I imagined. The second thing I noticed was the overall aesthetic of the capo. I had read where some folks had compared it to a piece of jewlery. I was somewhat skeptical about this until I opened the package. It truly is beautiful, fully polished, not even a finger print on it. My last observation, but probably the most important in my opinion, I did not need to re-tune once I had capo-ed up the neck. Now I'm in control of the pressure being applied to the strings. No longer is a spring dictating how much force is being applied to the strings! This aspect alone is like a gift from heaven! I am truly disappointed with myself for not purchasing an Elliott capo years ago. It has lived up to all my expections that I thought it would be! I would like to personally thank the Elliott family for your dedication to producing a quality product that is manufactured right here in the U.S.A. I couldn't be happier with my purchase of the Elliott McKinney capo! Thank you for continuing to manufacture these time tested beautiful capos!!!
I look forward to my next purchase from your company."
Thank you and God bless,
-Jason
"There is my grandmothers fried chicken and there is Kentucky fried chicken..
You have sent me my grandmothers fried chicken....
I absolutely love my capo...
Awesome workmanship....
Thanks to everyone for what they do there...
I couldn't be happier.."
-M. Rindy
"Just wanted to let you know I am very pleased with my new hybrid capo. Functional and stylish, it gives perfect intonation up and down the fretboard. Adding the specific radius for the Bourgeois OM neck is a very nice custom touch."
-Jim K.
"Just letting you know my Elliott capo arrived in Australia yesterday and it is perfect. I'm glad I got the case for the capo as well - it's a very classy touch.
Looking forward to being on the musical journey with this beautiful piece of gear for many years to come.
Thanks for your excellent customer service and a fantastic product. Very proud to be an owner of an Elliott capo- made in USA."
-Simon
"I contacted Elliott Capos in 2011 after I saw Tony Rice use one of their handmade Capo's, what a friendly response I got when I spoke to them personally all the way from N. Ireland. It was fantastic to know this is a family run business with a personal touch. Mr Elliott asked me for a few dimensions of my guitar which is a custom built Lowden, and hey presto when it arrived in gold I was taken back with the beauty and skill that was used to manufacture such a beautiful piece of art. When I play I am always asked where I got my Capo and I am proud to say it's an Elliott Capo. If you haven't got one of these Capos I highly recommend you purchase one you will not be disappointed. Thanks Elliott Capos you have made an Irish man very happy."
-David Devennie
"Got it today. That was fast. Beautiful. Great workmanship. Works like a charm. Fit my Huber VRB-G like a glove to the 4th fret just like I asked. No tuning issues. It's every bit as good as my original McKinney capo from 30-35 years ago; perhaps a touch sturdier and that one is still going strong. I just needed a radiused capo. Yours is great. You have been great to work with."
-Alan Rogers, MD
"Got my new capo! Looks great! Fits great! Sounds great! Is great!
I have it hooked to my new Taylor 326e Baritone-8 LTD 8 string baritone. Thanks for everything. I may be ordering a banjo one from you soon as well. I play multiple instruments very well and I do not skimp ever on quality."
-Kenneth W. Freeman
"My Elite capo is wonderful. I just picked it up at the post office and I should be running errands but I'm sitting here playing with it on all my 1 3/4" guitars and even up to the 5th fret on my 1 13/16" nut guitar with the 1 3/4" sized Elliott. It is beautiful and works the best of any other capo I've tried. Fantastic. It's 6x more expensive than my other capos, but 20x nicer and it doesn't pull sharp! I won't use anything else from now on. Now that's actually a bargain."
Warm Regards,
-Jim C.
"Capo received - perfect of course. Thank you for your help and your amazing service. It is a pleasure to enjoy such craftsmanship - and to purchase such things knowing you are supporting people that care. "
-Richard M.
"I received my two Elliott capos recently. They are beautifully made, their design and finish really compliment my guitars. I had some issues on a Collings OM1A and a new 12 fret Taylor 12 string that I had to use a relatively high clamping action with the capos I had been using to get clean notes. The Elliott capos now get the job done with a lot less force on the necks because the clamping action is applied much more evenly. They work fantastic and are worth every penny."
-Bob Hodges
"Thank you very much for that wonderful capo! First of all - it took two days to arrive here - you shipped the capo on wednesday, on friday I already held it in my hands - here in Switzerland - unbelievable! The capo itself is just great. It works perfectly accurate - as if it was made for my Banjo. And the very nice thing is, it's a perfectly machined piece - it already feels great just to hold it in my hands and clamp it to the Banjo-neck. A capo I hope will be a companion for years to come. Actually the "swiss pocket knife of capos" Thank you very much for quality and service! May you all have a blessed time and best regards from the swiss mountains,"
-Michael B.
"I received my capo on Friday. Beautiful piece and works great! I worked in manufacturing as a welder/machinist for 25 years so I can truly appreciate the work that went into this little gem. Thanks so much for your great work."
-David S.
"I received the elite capo yesterday after work. It fits the modified V neck of my 00 12 fret guitar perfectly and capos up to the 7th fret and no more which is exactly what I wanted. When placing near the fret and tightening there is no discernible rise in pitch. I cannot see how this capo could fit the guitar any better. I don't know how you did it but it's perfect. Thank you!"
-Peter
"Just collected my Elite capo from my friend in San Clemente. I love nicely made things and especially things made by one person's hands… so it looks and feels great. The revelation is how good it is at doing its job… I've collected a few nice capo's over the years… but this is the FIRST that you put on and do not need to adjust the tuning…. From 1st to 5th fret it just works perfectly… never altering the intonation. The other thing it is great for - and I'd hoped this would be the case - but when I try and grab something like a B7, capo'd at the 5th fret, the capo is so slim it doesn't get in the way. Sure it's a lot of money… but I love every dollar of it.
-John S.
"I just received my McKinney-Elliott guitar capo and I CANNOT PUT MY GUITAR DOWN!! I play on a Martin Custom HD28 and let me tell you, the sound is rich and pure. Thank you for your amazing products and I will definitely keep using Elliott capos from here on."
-Bobby
"I received my capo this weekend and I am lovin it. Thanks! Great quality and works perfectly...
The perfect addition to my Collings guitar..."
-Mark Bandomer
"I play a pre-war Gibson (TB-2), which I love more than a person should love any material thing! But with all the capos I've ever used, I've always had to retune whenever I moved the capo. I often had to re-adjust things to get the tone right, and even then, the tone wasn't great with the capo on. I've been thinking about getting an Elliott capo for a while. But I held off because I wondered it it was really worth the money. I read the info, then called and spoke with Melissa, who was great on the phone, answering all my questions patiently and thoroughly. And then I took the plunge. My Elite Elliott Capo came last week. It absolutely works as advertised. The need to retune is much much less than any capo I've ever used, and the tone is truly excellent. The 4th fret is the highest fret I capo, so I can't speak about the tone above that, but at the 2, 3, & 4th frets, the tone is as good as when there's no capo at all. I highly recommend this product. It was worth every penny!"
- Gwen S.
"I've been playing for 40 years. This capo is going to be a permanent fixture on my Collings D1ASB. Wow!"
- Joe G.
"I got the capo and it is amazing, best capo that I have tried in my life. It's incredible, perfect. Sincerely, I thought the capo would be great but I'm shocked. My friend who is also a guitarist now wants one."
– Jose de Castro
"Hi, Just received my McKinney-Elliott capo yesterday, and wanted to say that I'm extraordinarily happy with it! I A/B'd it with my others, and it actually sounds clearer, not to mention the build quality and ease of use. Thanks a lot!"
- Chance
"Capos arrived late yesterday, I've been using them today. Brilliant and perfect! Exactly what I've come to expect from you good folks.
Many thanks, again!"
- Charlie
"Many thanks. My Elite capo arrived - it is everything I was expecting...fits great on my D18A and works fine + looks absolutely excellent!"
-Robin Hopkinson (in the UK)
"Thank you so much for the quality of the capo...it has become one of man husbands favorite Christmas gifts!"
- Penny
"I just want to let you know I love the capo. I have several really nice Martins and every time I use my Elliott capo, the thing is just so smooth and beautiful and perfect. A good Martin deserves nothing less. It's not just a bar that frets the neck of a guitar. It's a lovely bit of craftsmanship and feels so nice.Grateful customer here in Hawaii, Aloha!"
-Dick Allgire
"I received my capo today and it's a beauty! Thank You!"
- Troian
"I have loved Elliott capos for years. They are simply the best. So proud to have a new one."
– Rebecca Isaacs
"I received the Elite Capo and I cannot be happier with the capo. It's better than I Imagined. I will be putting a link on my website to your website and will be using and recommending the capo in every guitar video I do."
- Ben Clark
"Thank you for the quick service and the great capos. My banjo and guitar sound so much better with a capo that doesn't mute."
- Marty Lanham
"In 2014, I received, as a Christmas gift, your Elliott guitar capo, which I have used exclusively ever since. Your Elliott capo is, BY FAR, the best I have ever seen or used. I have nothing but the highest praise for my Elliott."
- Bill Sky
"These are the best capos I have ever seen and used. The workmanship is flawless and the design is superior to anything else out there. They are not only good capos, they are artistically made. The push button latch is so convenient and positive that I simply couldn't settle for anything else. My web page tells the story."
- Bill Palmer
"Got an Elliott "McKinney" model. Beautiful tool, smooth, clean, impeccably made. A piece of Art. The McKinney-Elliott is a winner and fits nicely on the Proulx."
- Mark Kramer
"I am thrilled with the new capo; it is now ensconced on the neck of my main guitar. The other capos are now relegated to a dresser drawer. The engraving on the side of the capo is flawless and I can now appreciate that ID methodology when my capo and/or guitar are passed around the song circle. It can't walk off now. Thanks again for your craftsmanship and pro follow-up. Rarely do I send congrats like this, but you guys definitely deserve it. To me, this is the capo everyone should strive to own at some point in their playing career."
- Gary Bunzer
"I feel fortunate to have won one of your capos at the National Flatpick Guitar Championship. You make the finest capo available and it is a pleasure to use your capo. Thank you."
- Scott Fore
"The new capo is fantastic. I do show the capo to many players, especially at the various workshops and camps we do."
- Greg Cahill
---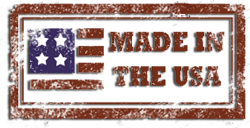 Elliott Capos
P.O. Box 362
Brenham, Tx. 77834



.
Elliott Capo. All rights reserved. Site proudly designed and hosted by Aggieland Website Design.