The Elliott Capo Story
The Elliott Capo

While playing guitar in the mid 70's, Phill took an interest in finding a capo with a compact design that would not interfere with the fretting hand while playing. Not finding what he wanted, Phill headed to his brother's machine shop and began experimenting, making improvements to the prevailing capo design that was available at the time. The very first Elliott Capos, Phill gave away to musician friends or sold to help cover the cost of materials. Eventually, he found himself making capos all week and picking at bluegrass festivals on the weekends. All the while, Phill continued to tinker with the design at every opportunity. Given a gift in a dream one morning, Phill went to his shop and made the first "Push Button" capo. The Elliott Capo had been born. This is the tried and true patented design we still produce today. Studio quality sound and predictable functionality is built into every Elliott Capo.
The McKinney Capo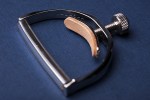 During his search for a better capo, Phill came across the McKinney Capo. The McKinney design impressed him. J.D. Crowe helped him get in touch with Tom McKinney. Phill and Tom kicked some ideas back and forth about capo design and their common passions and a relationship was born. Phill and Tom formed a business agreement and soon Phill was building the McKinney Capo as well as his recently patented "Push Button" style capo. Elliott Capos is the only authorized manufacture of the McKinney line of capos. One-day, Tom sent Phill some banjo capo frames he had experimented with. They were pretty rough but Phill ran with the basic idea and soon developed the Elite series capo.
About the Capo
To meet The Elliott Capo high standard of quality, each capo is carefully machined, surface finished and assembled in our shop out of high quality stainless steel. All of our capos are studio quality, designed for accurate tuning and rich tone characteristics. Multiple models are available for the various neck widths and radiuses for both the Guitar and Banjo. Custom sizes are also available with adequate information and measurements on a very limited basis.
---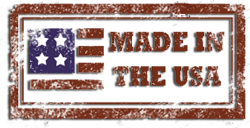 Elliott Capos
P.O. Box 362
Brenham, Tx. 77834



.
Elliott Capo. All rights reserved. Site proudly designed and hosted by Aggieland Website Design.