Welcome to Elliott Capos
2023 PRODUCTION IS BOOKED IN FULL, exclusively to dealer locations, as demand remains unprecedented. Please contact one of our dealers for possible capo inventory. Thank you for your business and understanding.
ACCESSORIES are IN STOCK. We are accepting orders for pouches and replacement tubing. These items will ship in 1-3 business days.
We no longer ship to UK, and other areas affected by Brexit. Thank you for your understanding.
At Elliott Capos we make far more than just the "one size fits all" capo. Every Elliott capo is carefully hand-crafted from high quality stainless steel and features a unique self-centering saddle design that keeps the capo securely positioned in the center of your instrument neck and over the fret board. We use only genuine leather to pad the saddle seat and protect your instrument's finish. All of our capos are studio quality and feature either a polished mirror or satin glow finish.

We build both guitar capos and banjo capos in a number of models and sizes designed to fit the most common neck widths and radiuses.

The Elliott Capo is a beautifully hand-crafted work of art, designed to keep your fine instrument and music sounding just as it should. With multiple models to choose from, there's an Elliott Capo for everyone!
---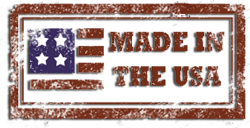 Elliott Capos
P.O. Box 362
Brenham, Tx. 77834



.
Elliott Capo. All rights reserved. Site proudly designed and hosted by Aggieland Website Design.