Welcome to Elliott Capos
Make their Christmas gift uniquely personal with engraving! Only $15! Ends January 2.
Our last ship date for Christmas orders will be December 16th due to overwhelming demand on shipping companies and the resulting delays. Elliott Capos will be closed December 23 - January 2, 2017.
At Elliott Capos we make far more than just the "one size fits all" capo. Every Elliott capo is carefully hand-crafted from high quality stainless steel and features a unique self-centering saddle design that keeps the capo securely positioned in the center of your instrument neck and over the fret board. We use only genuine leather to pad the saddle seat and protect your instrument's finish. All of our capos are studio quality and feature either a polished mirror or satin glow finish.

We build both guitar capos and banjo capos in a number of models and sizes designed to fit the most common neck widths and radiuses.

The Elliott Capo is a beautifully hand-crafted work of art, designed to keep your fine instrument and music sounding just as it should. With multiple models to choose from, there's an Elliott Capo for everyone!
Elliott Capos is proud to offer two artist model capos:

The Tony Rice Capo
The Tony Rice capo is a guitar capo based on the early McKinney capo Tony has used for years. It is built to Tony's specifications and not only functions as one of the best guitar capos on the market today, but also serves as an icon of Tony's signature sound.
The J.D. Crowe Capo
The J.D. Crowe Capo is a banjo capo based on the early McKinney capo Crowe has used for years. The J.D. Crowe banjo capo is hand-crafted from high quality stainless steel, polished to a mirror finish, and available in two saddle designs
---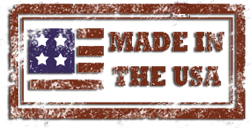 Elliott Capos
P.O. Box 362
Brenham, Tx. 77834


Elliott Capo. All rights reserved. Site proudly designed and hosted by Aggieland Website Design.